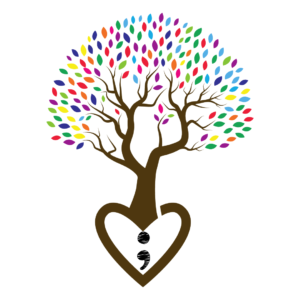 Welcome to the SAPUK family, here you will get to see who you are talking with whilst you spend your time with SAPUK.
SAPUK do this so that you can feel welcome and understand who you are speaking with, doing this creates a bond in a friendly manner as is encouraged by counsellors and therapists, it will discourage any feelings of nervousness or any uncertainty of the unknown, each member is a real person wanting to help.
Each of the members below are available on the message line service which operates everyday 6am – 11pm, each member has a different story and background and each member will help you in a different manner, please note SAPUK do regularly add new volunteers;
At SAPUK they strive on team work, the team they have works very selflessly together, ensuring that everyone has the support they need, the team work as volunteers by a rota, with three different sessions per day, each volunteer has a story and here they are – please meet the SAPfam;
Hey, I am Dan
I am the founder of SAPUK, I started SAPUK back in 2016 when I lost my stepdad to suicide, I found him so the scars are there and will always be there once on show – now healed, it has just become a part of me now. I think throughout life I have faced many torments, many broken days, many broken nights and a huge lack of support, something many will be able understand, not really having anyone through trauma.
When I faced the hardest pain of finding someone when depression took a hold it engraved within me like a embed I can't remove, I had no support so i had to heal within my own self, it was really tough, i started reading and sharing quotes to help me heal, to which SAPUK formed.
I have learnt so much over the years with SAPUK and outside of SAPUK, becoming a recognized Suicide First Aider, Mental health first aider, studying self-harm in adolescence, mental health in the workplace, and others surrounding suicidal idealization and currently studying Bsc psychology to which i have my level 5 in psychology, i also have a level 4 in suicide prevention, to which this will always be continued learning, researching and understanding how a person can get to this point, my studying will progress to the Neurology within suicide prevention.
#mentalhealthmatters
I love working with SAPUK, I love conversing with new people and helping people to understand their mental health, I feel as though the world is tough more so for some at this moment in time, we need to spread some support, peace & love and I will do that everyday in whatever way I can.
My blog is back up
All my light
Hello, I am Nicky xxx
I have been with SAPUK since April 2019 and now hold a part with the SAPUK board members, and have spent the last several years helping and guiding others to my highest degree having learnt through personal experiences and via studying, I have a BA in Law with criminology, a foundation degree in social sciences, a level 4 NVQ in health and social care and have basic training in counselling as well as being a mental health first aider.
I have struggled with my own past, as most of us have at some point, struggling with suicidal thoughts and facing suicide attempts many years ago, I attempted at my youngest age of 11, and had 6 attempts in 6 weeks within middle my years. I have been in abusive relationships which turned me to drugs, alcohol, and self-harm.
My health conditions have taken a huge role within my life, I am now unable to walk due to having functional neurological disorders, I have faced lynch syndrome, I had bowel cancer in 2018 and had a molar pregnancy.
Life is difficult and i have had my fair share of downfalls, i didn't have the support that we offer, and even though life can be difficult it can still be inspirational and happy, you just need to reach out if you are struggling and one of us will be right here
xxx
Hi, I'm Gemma!
I'm currently finishing my degree in music psychology and have had thoroughly enjoyed leading informal music therapy with lots of children and adults who are vulnerable or need some support within society. I have completed work experience in a mental health setting, achieved an A* in A Level psychology, taken university level psychology modules and completed online courses in the field of mental health and mental health first aid.
I started volunteering for SAPUK because mental health and illness has always been a big part of my life. I've suffered myself and watched a lot of people I love suffer too. I wish there was an easy way to get rid of those thoughts and feelings, but sadly it doesn't work like that. But what I do know is that you are not alone, no matter what you're going through or how you feel. So let me or any of the other wonderful SAPUK volunteers help you get through this. We can face this together

Hi My names Emma, I am truly privileged to be involved with SAP. I have previously worked in metal health working with children in care homes and semi independents and also working with adults with learning disabilities.
I also have an NVQ level 3 in health and social care.
I am a beauty therapist and practice a lot of holistic therapies and also provide treatments for people suffering in mental health.
Learning how to calm the body and the mind is incredibly beneficial.
If I can help someone or make them feel at ease for just a little while, then i will continue to do so for as long as I can.
You never know what anyone is going through so just lending an ear can be such a great help.
x
Hi I'm Kirsty, I'm a 30 year old mum of 2 amazing boys and I have an amazing husband who I've been with for 12 years. In November 2020 I lost my little brother to suicide, he was only 25. It's been a tough, long road to date and hoping it will get easier. I've only been with SAP for a short period of time but I intend to do my best in helping anyone that needs it, no one should ever suffer alone or feel alone. Life gets in the way of our mental health sometimes and you definitely need to make sure you concentrate on you, but also remember it's okay to not be okay
💚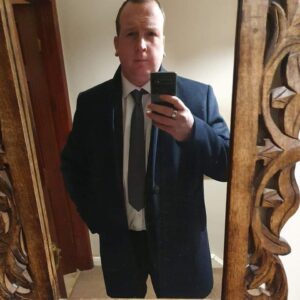 Hi im sean im a new volunteer, here at sap. well what can i say, i have suffered with mental health for a good number of years. I was a self harmer for a good number of years. I tended to use that and drugs to cope, when i lost my granddad. I self helped myself through the years. I tend to write down in a lyric fourm to write how i feel. I tend to try and help people by making them laugh.  I found SAP randomly if im going to be honest. I do speak openly about my mental health as well as my old habits. I do suffer from depression for many years. Im currrently working as a support worker for mental health and learning diffculties. Before that i was looking after my father, who had dementia and sadly lost him in 2022 on the 23rd of jan. I have had half of my own family, yet i still carry on. The reason i taken on this volunteer role is to try my best to help out those who need the help as the system has failed. But also because some poeple might not have the support they need of family or friends due to them not understanding or wanting to understand. I may not understand but im willing to listen and learn.
The Semicolon Project events manager & Gemma & Dan 
Hey, I'm Emily, a passionate mental health advocate and campaigner. As someone who struggles with mental illness and someone who has been affected by stigma, I feel privileged to be one of SAPUK's event organisers. It gives me a platform to fight for the things that pain me and to make change for the better. Being an organiser for the Semi Colon Tattoo Project has allowed me to encourage more conversations surrounding mental health, listen to many individual's challenging stories and ultimately empower and encourage more people to reach out when they're struggling. It pains me to see suicide rates rising; I take pride in the fact that I am part of a team which cares deeply about lowering these rates in a society which often ignores them. SAPUK's projects aim to achieve the goal of preventing more people from taking their own precious lives and I am proud to be a part of that.
I am currently studying BSc (Hons) Psychology with Psychotherapy and Counselling and have experience working in a range of health and social care settings with a range of different service users. I have gained several qualifications, skills and knowledge through both my paid and unpaid work including fundraising skills which have been particularly useful for my work with SAPUK. I have most enjoyed working with vulnerable young people in care who commonly struggle with problems such as depression, anxiety and body dysmorphic disorders which is why it is my aspiration to become a child and adolescent psychotherapist. On my journey to becoming a psychotherapist, I hope to build my skills and knowledge and use it to continue campaigning for better mental health and better support services within the UK. SAPUK gives me the chance to share my experiences to create change and I value everybody on this team – please reach out if you're struggling, we care and we are here for you 🤍
Other members