5th April 2019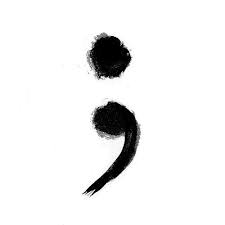 In April 2019 we ran The Semi Colon Tattoo Project. In the mass event 76 tattoo studios participated, and inked the ; on 3206 people. We raised over £13,000 for numerous charities. The project began in Blackburn @ Grafix tattoo studio where we offered the semi colon tattoo for £10, Chris & Ste managed 216 tattoo's alone. Kaya tattoo studio in glasgow also saw ques for hours.
https://www.bbc.co.uk/news/uk-england-manchester-47832546
This year we will be running the project from the 5th and over the course of a week. If you are a tattoo studio and want to be involved, please use our contact form to register your interest.
If you are looking at being involved with the nation and getting the tattoo please see map below for your local studio.
Join our facebook group for all recent updates on our 2021 project ✌❤
More photos are on our facebook group.